This release enables the users to send files via drag and drop. Furthermore, it is possible to see which chat client and operating system a contact is using. Additionally, newlines can be inserted into a text message with Shift+Enter now. We are working on some major features such as message history synchronization (MAM) and typing notifications. They are nearly finished and we hope to ship them in Kaidan 0.8 very soon™.
Drag'n'drop for files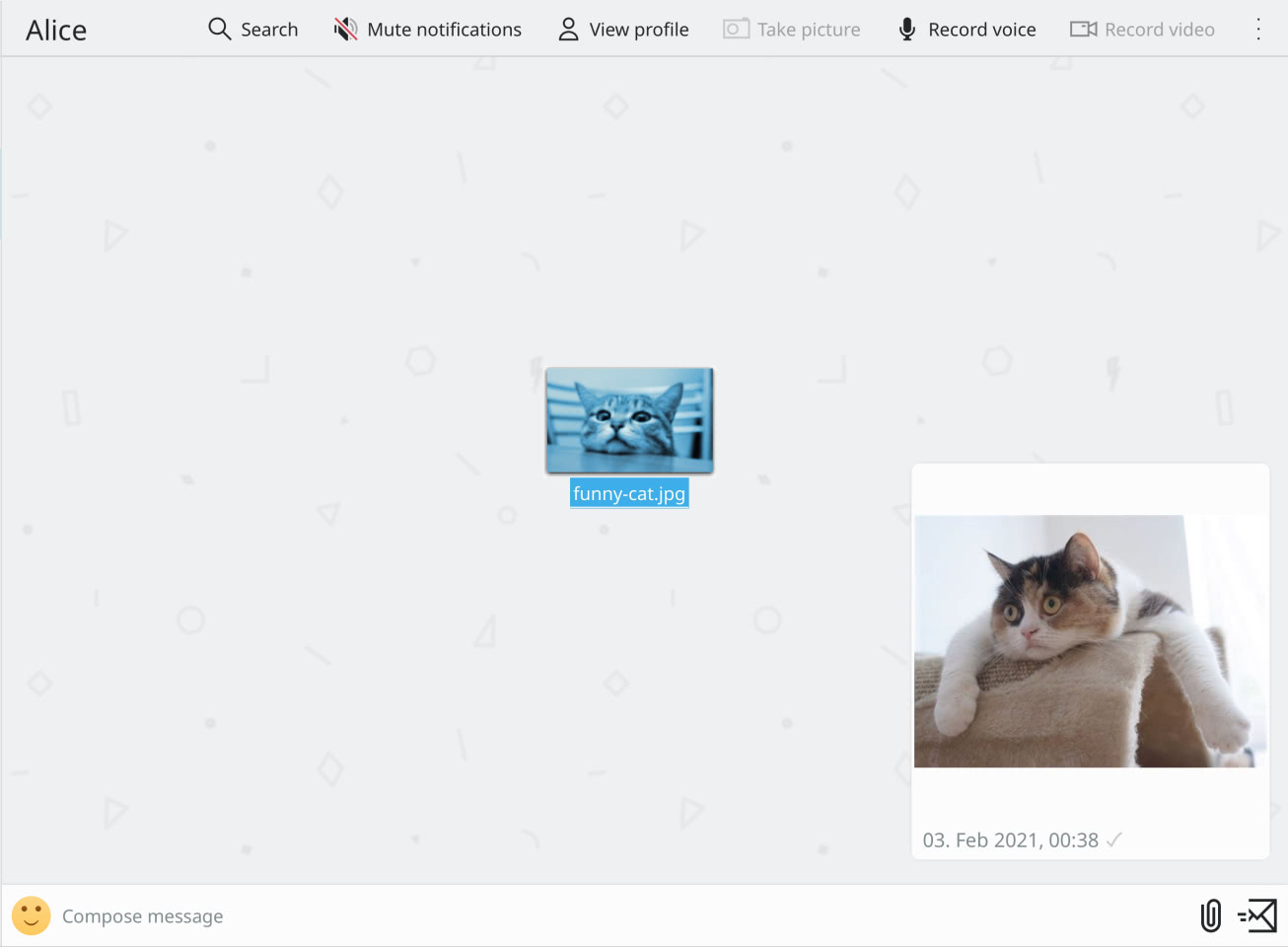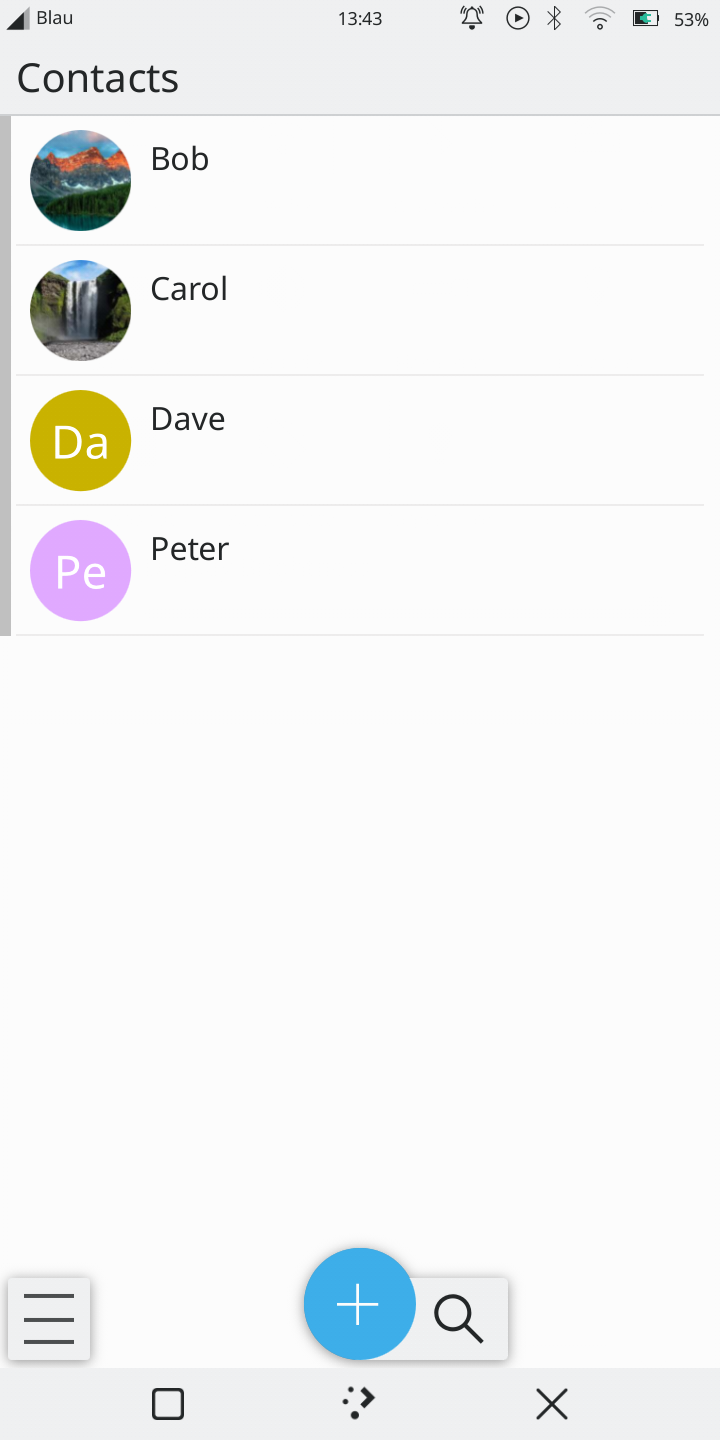 Changelog
These are the new features of the release:
Display client information (name, version, OS) of contacts (jbb, lnj)
Drag'n'drop for sending files (jbb)
Allow pasting images from the clipboard (Ctrl+Shift+V) into the chat (jbb)
Allow inserting newlines using Shift+Enter (jbb)
Add configuration of custom hostname/port (jbb, melvo)
Favourite emojis are shown by default now (melvo)
Search emojis by ":" (melvo)
Display connection errors in the global drawer after login (melvo)
Improved design of media preview sheets (jbb)
Restructure message sending bar (melvo)
And the following bugs have been fixed:
Do not interpret random URLs as files anymore (lnj)
Fix the style of buttons when using Material style (melvo)
Fix file dialog and media drawer opening in some cases (melvo)
Fix opening of the login page when scanning QR code without password (melvo)
Note: Kaidan requires Qt 5.14 now.
Download
Or install Kaidan from your distribution: